Applied Control and Westgen Technologies Announce New Partnership
Press Release
Englewood, CO
- Applied Control Equipment, LLLP. and Westgen Technologies, Inc. are pleased to announce that Applied Control now provides Westgen's remote power generation and compressed air solutions to customers in the Rocky Mountain area. 
"The Oil and Gas operators we work with are always looking for ways to improve their operations, especially around enhancements that improve their ability to responsibly develop the resources that we so desperately need. Applied Control's partnership with Westgen Technologies brings a new solution to the Rocky Mountain Region that will help reduce methane emissions at well sites," said Mike Gabel, Vice President, Automation Solutions, Applied Control. "Westgen Technologies provides a key alternative solution for instrument air that will support the transition away from emission-heavy process gas for pneumatic devices.  We feel this new partnership will help us provide the environmentally friendly solutions that both our customers and our communities want."
Westgen's
EPOD
is a proprietary remote power generation and instrument air system that can eliminate fule gas pneumatics from upstream oil and natural gas production. The EPOD's hybrid solar/natural gas generation solution can reduce emissions up to 99.5% while reducing both capital and operating costs. The EPOD is designed to meet regulatory protocols. 
Connor O'Shea, President of Westgen Technologies is optimistic about this new partnership too. "We are extremely excited to be working with the skilled team at Applied Control as we increase our presence in the Colorado region. The industry in Colorado in particular has been at the forefront of taking the steps to reduce the environmental impact of operations. At Westgen we are passionate about helping oil and gas producers reduce their emissions while improving their competitiveness and profitability. We believe our EPOD product line will be a great solution to help producers meet the high standard of AQCC regulation 7 and eliminate methane emissions from pneumatic devices."
For more information about the EPOD, please
contact Applied Control.
---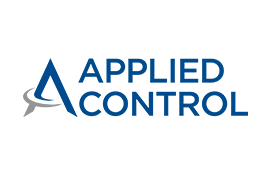 About Applied Control
APPLIED CONTROL EQUIPMENT, LLLP. (D.B.A APPLIED CONTROL) PARTNERS WITH OUR CUSTOMERS TO PROVIDE BEST-IN-CLASS TECHNOLOGIES, PROCESS INSIGHTS, AND LEADING SERVICES. WE STRIVE TO DELIVER SOLUTIONS THAT SUPPORT RELIABLE, SAFE AND EFFICIENT OPERATIONS THROUGH THE ENTIRE PROCESS LIFE CYCLE. AS AN EMERSON IMPACT PARTNER, APPLIED CONTROL CONNECTS CUSTOMERS WITH WORLD-CLASS SOLUTIONS, SUPERIOR TECHNICAL EXPERTISE AND LIFE-CYCLE SERVICES. APPLIED, EMERSON AND THE NORTH AMERICAN EMERSON IMPACT PARTNER NETWORK HAVE THE EXPERTISE TO SOLVE YOUR TOUGHEST AUTOMATION AND CONTROL CHALLENGES. FOR MORE INFORMATION, PLEASE VISIT WWW.APPLIEDCONTROL.COM  

About Westgen Technologies
WESTGEN'S EPOD TECHNOLOGY PROVIDES COST EFFECTIVE INSTRUMENT AIR TO ON OR OFF-GRID WELL-SITES TO ELIMINATE METHANE VENTING FROM PNEUMATIC DEVICES, WHILE REDUCING CAPITAL COSTS, REDUCING OPERATING COSTS, IMPROVING RELIABILITY AND GENERATING CARBON CREDITS FOR OIL AND GAS PRODUCERS. we believe that the oil and gas industry can achieve net-zero emissions and has an important role to play in meeting the world's growing demand for clean energy. WESTGEN'S MISSION IS TO DEVELOP TECHNOLOGIES which economically reduce enviromental impact in oil and gas
 
For more information, please visit westgentech.com.