Getting Started with Field Tools (Part 1 of 4)
We put together this tutorial to show you how to download Field Tools software from Emerson. This is the first step in a four-part series. We cover software installation, log-in, and configuration in the other tutorials.
Field Tools software suite
is designed for field configuration and field maintenance on Emerson Remote Terminal Units and Flow Computers.
It helps to think of Field Tools as a suite of configuration tools.  It contains ROCLINK800 to use when configuring legacy ROC and Floboss products,  Techview for configuring legacy Controlwave products, and FBxConnect for configuring the next generation FB devices.
Tutorial: Download Emerson Field Tools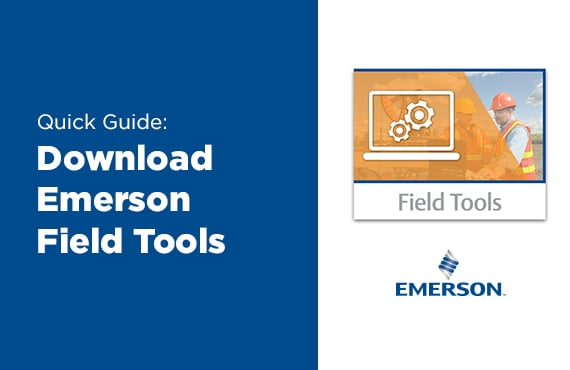 Step 1: Create an Account On Support Net
Click on Request an Account.
Fill out relevant data, click on Save.
Step 2: Setup Username and Password
It may take up to 24 hours for Emerson to generate an account for you, and will send a confirmation to your e-mail confirming account set up. Follow the link sent to your e-mail address to configure your username and password.
Step 3: Login to Support Net & Download Field Tools
Once you're setup with access to Support Net, you can enter your username and password, agree to the terms and login. From the main Support Net Dashboard, navigate to the Downloads tab. 
Search for fieldtools (no spaces) in the search bar.
Locate the file titled FieldTools (3.7 is currently the latest version).
Click on the zip file in the Latest Version Column to download.
Next Steps
Once the program is completely downloaded, you're ready to install. We cover installation in the next video.
---
Questions about something not covered in this tutorial? Connect with our team to get support.