Getting Started with Field Tools (Part 2 of 4)
We put together this tutorial to show you how to install Field Tools software from Emerson. This is the second step in a four-part series. We cover software download, log-in, and configuration in the other tutorials.
Field Tools software suite
is designed for field configuration and field maintenance on Emerson Remote Terminal Units and Flow Computers.
It helps to think of Field Tools as a suite of configuration tools.  It contains ROCLINK800 to use when configuring legacy ROC and Floboss products,  Techview for configuring legacy Controlwave products, and FBxConnect for configuring the next generation FB devices.
Tutorial: Install Emerson Field Tools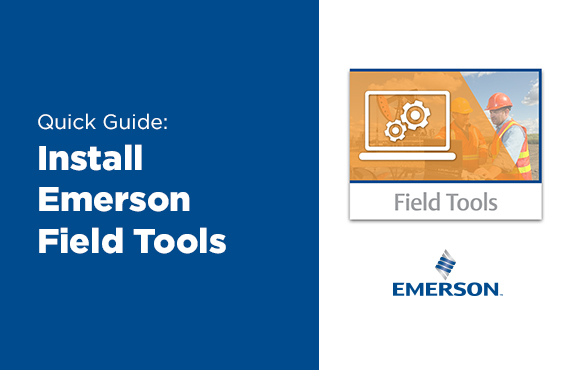 Step 1: Check the User Access
Before you start clicking through the installation wizard, you need to check your user access control. To do this, open your start menu and use the search bar. then type "UAC". 
Click on User Access Controls.
Select Never Notify. 
Step 2: Start Installation Wizard
Open the downloaded Field Tools file in the program files folder and open the Field Tools program. Click next to start the software installation wizard. Then review the software agreement and when you're ready, select next.
Step 3: Select Configuration Programs to Install
Select which Field Tools applications you would like to install on your device.
ROCLink 800 is for ROC and FloBoss units.
TechView is for ControlWave units.
FBxConnect is for the new FB units.
FBXDesigner is the new application development suite to create custom logic for the FB3000 platform.
Click next after you've made your seclections to begin the install process. 
Tip: If the install process is going slow, try close out of other active programs on your computer.
Step 4: Add a Desktop Shortcut
Once the installation is complete, you have the option to add a desktop shortcut. Click on finish to end the installation wizard.
Next Steps
Once the program is completely installed, you're ready to log in. We cover logging in for the first time in the next video.
---
Questions about something not covered in this tutorial? Connect with our team to get support.